Hey readers!
Amidst my pessimistic feelings about the deadline of filing applications for the Psychometrician Licensure exam, I managed to distract my mind by watching a good movie and finishing a book.
Miracle in Cell no. 7
A Korean Movie that constantly appear on Facebook statuses having good reviews.
Yeah! I've finally watched it! I was urged by my sisters to watch the movie because like what others say the movie is touching and very moving. "Maiiyak ka talaga," they added.
And indeed, I was touched and moved by the story.
I LOVED the movie because...
..of its simple plot - simplicity that perfectly depicts the reality.
..I am always moved by prisoner stories. I don't know, maybe it's the fact that these people strives to live within the confinement of a barred, cold, dark cell without the freedom that they've once experienced. A punishment that they have to endure.
..it's one of the few movies that portrays paternal love. It's seldom that we see fatherly love expressed spontaneously right? (fathers are not that expressive). The unconditional love that comes from the father, who is a single parent, a father that was mentally challenged and yet he work hard to be a functioning father for his daughter.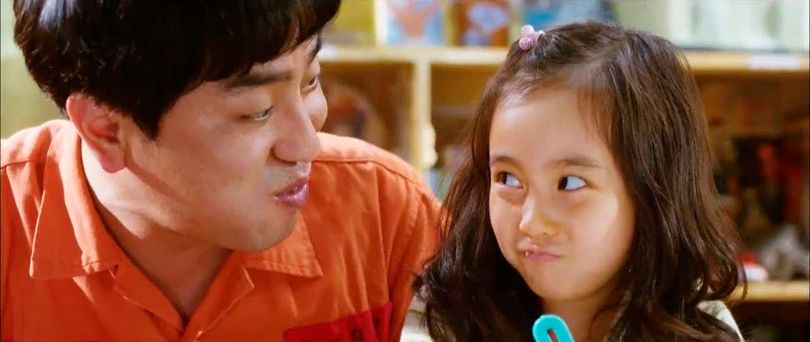 I silently cried (a lot) towards the end of the story, though, my inner self cried even louder because she couldn't contain the sad truth, that she felt pity for the father and his daughter because they became victims of the cruel dirty politics and injustice. Another touching side, is how the father's inmates helped him remember what really happened that day and how he is going to answer the questions honestly. But still even psychologically incapacitated he sacrificed himself for the safety of his daughter. He died keeping the truth within him just to let his daughter live.
It's really a great movie. It's a must-watch! A movie that shows how mentally challenged individuals are abused, neglected and exploited by selfish people. People who only know how to take advantage of their situation instead of helping them live a better life. It's also a story of how a mentally challenged father worked hard to earn a living to provide for his daughter. And a story of a daughter who sought justice for his father. Really it's one of my favorite movies now. It's very touching.
Fifty Shades of Grey
The first of the three adult romance books of E. L. James.
Well, I don't really intend to read the book because of the negative reviews that I've heard but once the trailer was out I was intrigued. I want to know who is this handsome Christian Grey.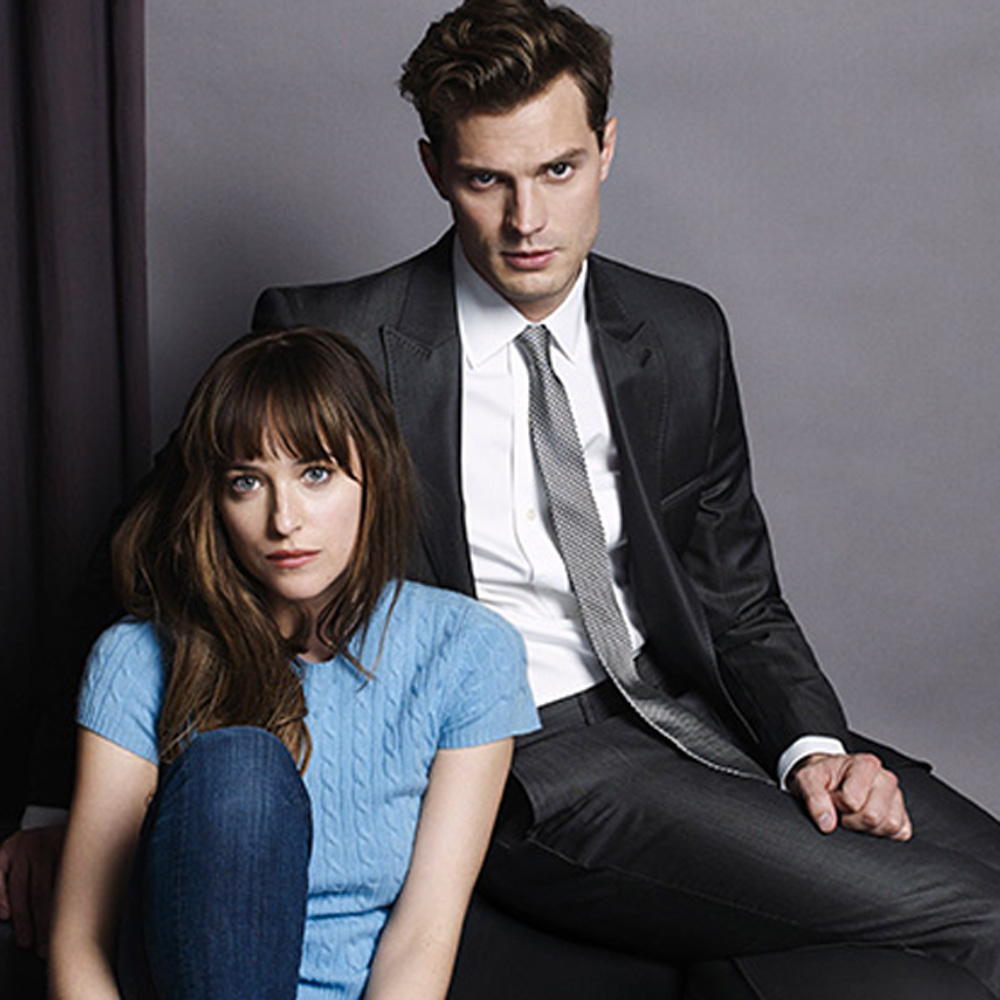 A lot of people say that the book is all about sex. Yes, it has sex on it but if you would look at the bigger picture it is not about the sex, it is about the beautiful and eccentric persona of Mr. Grey. I think the story depicted Sigmund Freud's psychoanalytic theory. In a sense, I found the book psychological in nature especially that E.L. James used psychological terms like libido, the subconscious, etc. It is about how childhood events (traumatizing events) when pushed to the unconscious would still emerge as part of an individual's personality. It also depicted Freud's interpretation of dreams through Ana's wet dreams. The story also show that Mr. Grey seeks clinical advice about his odd whereabouts. It also tackled the BDSM relationship which is also psychological. It also portray how the dominant Mr. Grey seek pleasure through punishing his submissives and so much more.
While reading the book I was like Ana Steel being introduced to a world I never knew existed. So I was like enlightened by the book. But not in a bad way. It was actually positive though the book covers a lot of sensual scenes, it's a way of letting readers know that this is how BDSM relationship goes. I am not new on reading adult books because I have been a fan of Sidney Sheldon's who also have sexual scenes laid on his book. But E.L. James well elaborated writing is shocking, yes! But it is also informative (really!). I felt like Ana who was itching to know more about this mysterious handsome guy, who likes to be dominant in all ways, possessive but a person who doesn't want to be touched.
For me, Fifty Shades of Grey is a good read too. Just be sure that you are mature enough to handle adult romance, sex scenes are just spices added to the plot (just like any other book, to make it more exciting). Read and analyze the story as a whole not just focused on the sensual areas.
Haha! I have so much to share but I don't want to bore you with my reviews. All I can say is that Miracle in Cell No. 7 is a must-see movie and Fifty Shades of Grey is not just an erotic book it is also psychological. Now, I know why the book is a phenomenal best seller apart from HP (which my favorite book).
So, how about you? Have you seen the movie? Have you read the book? Share your thoughts below.
Good day!
Miss Layne

PS. Now listening to: She Looks So Perfect by 5SOS (Max & Kurt Schneider Cover) I think this is a perfect background music while reading Fifty Shades :)